Sidney is my cat. He's named for Sid Vicious of course! I got him for my sixteenth birthday during a very rough time in my life so we have a pretty damn strong bond. He's basically my baby. He's thirteen today, so I figured it's an excuse to post a bunch of adorable cat photos...
Back when he fit in the palm of my bff Katie's hand (and look it's the Kurt tribute wall in the background. Not to mention, KT= punkest girl ever):
He loved Sonic the Hedgehog (yeah, I'm dating myself) and shows his punk rock roots by posing with Doc Martens and a Flipper cd: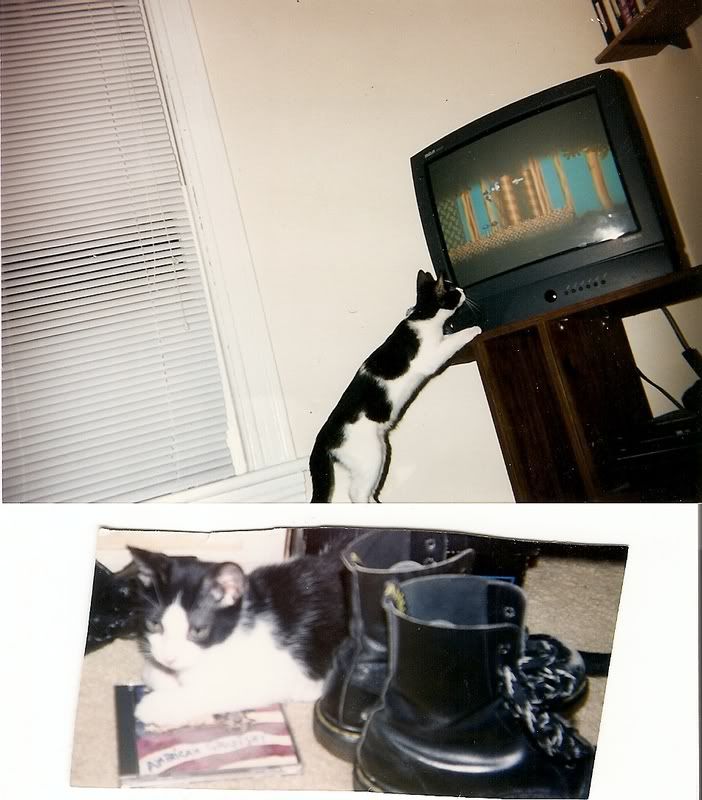 Living the cush life in me and Tai's first apartment in Madison (this beanbag chair was one of our only pieces of furniture):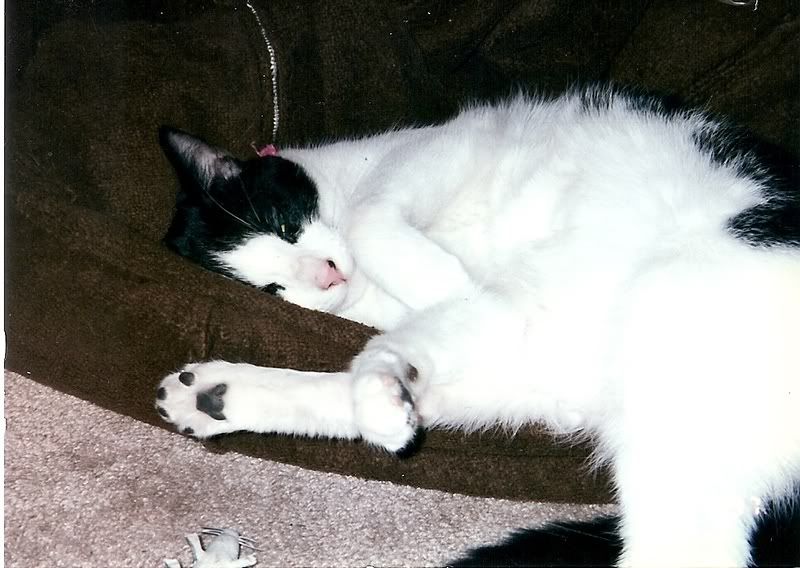 Don't hate me cause I'm beautiful, Madison, circa 1999:
Like Elvis, Sid had his fat phase, fortunately he lost weight before dying on a toilet:
Back when Sid was happily an only child:
But he has adjusted to his brothers:
Kaspar moved in first (along with Maukin who now lives on the West Coast with Kaspar's mom, Tai) and Sid likes him most of the time:
And he even tolerates his baby brother Lars (named for Lars Frederikson of Rancid of course) sometimes:
HAPPY BIRTHDAY SID!!!!!!